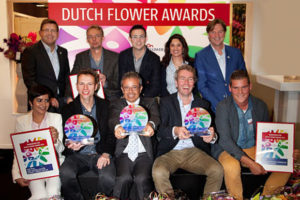 By H. Richard Sultan
For the second year in a row, Kenya flower companies have missed out in this year's nomination for Dutch Flower Awards 2016 with the only two African companies to make it to the list being Semperflora from South Africa and Herberg Roses in Ethiopia.
The last time a Kenyan company won the award was in 2014 when Dutch Flowers Group, DFG, named Kenya's rose nursery Fontana Ltd as that year's most valuable foreign supplier.
According to a statement by DFG, the organizers of the event; they have nominated nine growers for the 2016 award. The awards are clustered in the cut flowers, plants and foreign suppliers categories.
It is the fifteenth time in a row that DFG, through the Dutch Flower Awards, puts its chain partners, the growers, in the spotlight.
Winners will be announced at the FloraHolland Trade Fair in Aalsmeer on November 3 at the DFG stand (18.2).
The nominees in the cut flowers category are Bloemenkwekerij Eduard Daling, Van den Berg Roses and Bredefleur. In the category plants, Hoogeveen Plants, Elstgeest Potplanten and VDE Plant were nominated. Buijnink Internacional (Portugal), Semperflora (South Africa) and Herberg Roses (Ethiopia) are the foreign suppliers nominee.
This year DFG will again pay special attention to chain partners who deserve special recognition for the intensive and future oriented cooperation between the supplier and Dutch Flower Group companies. After the ceremony of handing over the Dutch Flower Awards to the winners, the Preferred Partner Recognition will be presented.