As kenya boasts of being a giant in global supply of cut flowers, players in the industry who are the flower farms are the fuel behind this. According to latest government data, cut flowers made a 16 percent increase in value from Ksh. 70.52 billion in 2016 to Ksh. 82.24 billion in 2017 thus contributing 1.44 per cent of the country GDP. The quantity of cut flowers exported increased from 133.65 metric tonnes in 2016 to 159.96 metric tonnes in 2017.
Molo Greens flower farm is one such key player. Located in one of the coldest places in Kenya, the farm has positioned itself as a producer of 24 vibrant varieties of standard carnation and three varieties of Limonium(sinensis). Situated approximately 17 km from Molo town-Nakuru County, it sits on the Rift Valley at an altitude of 8000 feet above sea level in an area rich with fertile red soil and natural water resources.
The farm is commited in producing high quality carnations. The flower, whose global popularity is on the rise, is praised for its long vase life and diverse range of colors. A bouquet is not complete without carnation since they provide interesting depth, color and form to bunches and compliment roses and gerberas. They are used for retro style arrangements and for corsages and buttonholes. They grace celebratory occasions like birthdays, anniversaries, Valentine's Day, mothers' day and St. Patrick's Day.
Carnation has a rich history dating back more than 2000 years as such it is full of symbolism and myths. The name is translated to mean 'flowers' and 'God', they are regarded as "the flowers of God". Its diverse range of colors carries meaningful bond of affection, for example; red color symbolizing love and white color symbolizing good luck.
Some of the carnation varieties produced by Molo Greens include:

Others are here
The farm also produces three varieties of Limoniums. These flowers grow to a height of about one metre and spread 0.5 metres. They are commonly used as a filler flower and they also compliment wreaths and arrangement. Though they appear delicate, they are actually hardy and beautiful.
The limonium varieties include: China Red, China White and China Summer.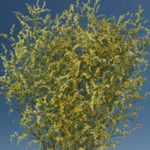 For more information please contact Mr. Justus Metho using the following contacts:
Molo Greens Ltd Farm, Kuresoi, Molo.
P. O. Box 78310 – 00507
Nairobi, Kenya.
Mobile: +254 717 406 166
Email: info@mologreens.com or sales@mologreens.com